My best picture book choice is Red and Lulu by Matt Tavares. Red and Lulu are a pair of cardinals who reside happily in a beautiful evergreen tree. It offers them shade in the heat of summer and keeps them cozy in the cold of winter. But one day the unthinkable happens. Red and Lulu are separated when their tree is selected to become the Christmas tree in Rockefeller enter in New York, and we watch as Red follows the tree to the city, hoping to find Lulu there. While we enjoy the adventure, we learn that separation and miles can't keep us from loved ones, and how important it is to be surrounded by them. At the end, the author gives the history of the Rockefeller Center Christmas tree and explains that after the tree is taken down, it is donated to Habitat for Humanity, and the lumber is used to build homes for families in need.
My pick for best middle fiction is a combination of two novels. The first is the Newbury Honor-winning The War That Saved My Life and its sequel, The War I Finally Won, by Kimberly Brubaker Bradley. The story begins when 10-year-old Ada, who has a club foot and has never been out of her one-room apartment, sneaks out and joins her little brother when he is being shipped out of London with other children to avoid being hurt in the bombing of World War II. Soon they are in the countryside and placed with a woman who does not want them but agrees to take them in. We watch Ada discover the courage she has in her and learn the strength of family and the power of love. In the sequel,
The War I Finally Won, Ada is just recovering from surgery on her foot and realizes that now she will be able to walk and run like other children. Life changes in other ways, too, as Ada's little family takes in a German girl around the same age who has experienced difficult situations, and we watch the girls as they begin to understand each other's trials and become friends. Both are masterful works of historical fiction—equal parts adventure and moving tales of family, identity, courage, resilience, and triumph against all odds.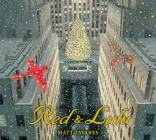 $17.99
ISBN: 9780763677336
Availability: Backordered
Published: Candlewick - September 19th, 2017
---

$17.99
ISBN: 9780803740815
Availability: Not on hand, usually available within 1-5 Days
Published: Dial Books - January 8th, 2015
---

$17.99
ISBN: 9780525429203
Availability: Backordered
Published: Dial Books - October 3rd, 2017
---